Software & Databases
Bringing our clients the best of data and technology
At Infopro Digital, we have over 450 developers and data and industry experts working hard to bring our clients innovative solutions based on the best of data and technology
Pairing data and technology for innovative software
For over two decades, we have been accelerating the digital transformation of key economic sectors like the construction and automotive industries and the public sector. We meet the business needs of the communities we support by leveraging the expertise of hundreds of developers and data specialists. Whether they are looking for an industry-specific technical database, ERP software, a workflow management solution, or a compliance management suite, we have solutions tailored to their unique business and industry needs. We develop analytical and decision-making support tools based on technical information and complex databases.
We create modular solutions based on technologies and huge volumes of data to meet all of our clients' needs and ensure compatibility with their systems.
We design custom software for our clients' businesses
Our R&D teams and industry experts work together to understand our clients' needs. We are the 6th largest industry-specific software publisher in France (E&Y).
With Infopro Digital Automotive, we support European automotive professionals for all their after-sales services needs. Infopro Digital Automotive is a technical data and specialised software publisher serving the automotive after-sales services market. Our digital solution suites improve our clients' performance across the value chain, from the spare parts market to technical diagnostics and spare parts distribution.
Collaborative business software for easier management of complex and innovative projects
Our teams design software that makes complex projects possible.
Mezzoteam is a collaborative platform that enables construction professionals, architects, and engineers to work together to design and execute large-scale projects.  
With Eventmaker, companies and event planners have access to an end-to-end collaborative platform to manage their digital, in-person, and hybrid events.
Red-on-Line facilitates and accelerates the integration of EHS and sustainable development issues. Our all-in-one collaborative platform gives our clients access to a comprehensive integrated solution that covers risk management, regulatory compliance management, and EHS and sustainable development performance steering.
Infopro Digital brings hundreds of thousands of professionals lasting high-performance solutions that make their jobs easier. We are our clients' trusted technology partner.

Laurent Leenhardt
Executive Director Specialised Software & Data
Some brands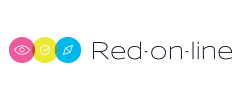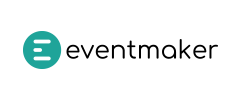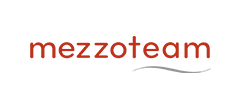 Expertise in 5 industries
Construction & Public Sector
Automotive
Risk & Insurance
Industry
Distribution
Join an innovative group
Are you passionate about technology? Excited about developing solutions used by thousands of professionals? Discover all our job opportunities for data and technology experts.