Lead Platforms
Digital platforms that boost sales and development opportunities
At Infopro Digital, we design lead generation platforms that accelerate business for thousands of companies and professionals in the public sector, construction, and other B2B industries.
Construction and public procurement intelligence platforms
Infopro Digital has intelligence platforms in Germany, France, the UK, Belgium, Netherlands, Austria and Switzerland, making it a key European player in construction and public procurement intelligence.
Our clients subscribe to databases containing millions of opportunities, where they can find public and private projects that are a good fit for their business. Their sales teams enjoy access to key decision-makers like architects, engineers, and purchasing managers, as well as in-depth information on the projects themselves.
ABI Barbour is the UK leader in construction intelligence. ABI Barbour's UK-based research team and technology experts find construction projects and analyse them in detail to help increase its clients' sales.
We are the European leader in the construction lead generation market. With our business intelligence solutions, we provide the market intelligence and analysis our clients need to get ahead of the competition and win large-scale construction projects.

Sven Hohmann
Executive Director, Projects Leads
Acquisition, image, referencing, and visibility: B2B marketplaces for optimal conversion
Infopro Digital's B2B marketplaces put our sales and technology expertise to work for our clients. We have general platforms as well as specialised platforms for specific industries, trades, and professional or purchaser profiles. Our platforms generate leads and boost our clients' ROI. Small and mid-sized businesses as well as local governments can use Companeo to find suppliers more easily. Companies that are looking for a specific product or service can submit a request on our site and receive multiple quotes from potential suppliers. With key categories like insurance, company vehicles, and distributor payment services, Companeo is an effective lead-generation solution designed for all industries and sales teams of all sizes.
Infopro Digital's lead-generation platforms generate qualified B2B leads, making them a major acquisition driver for companies. Thousands of contracts have been signed thanks to our marketplaces. They save time and boost efficiency. Our clients can count on our solutions to grow their business and sales.

Laurent Horwitz
Executive Director, Marketplaces & Data
Some brands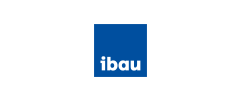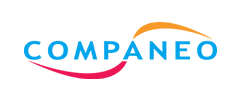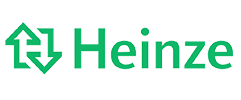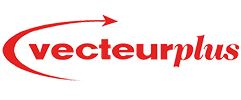 Expertise in 5 industries
Construction & Public Sector
Automotive
Risk & Insurance
Industry
Distribution
Join an innovative group
Are you passionate about technology? Excited about developing solutions used by thousands of professionals? Discover all our job opportunities for data and technology experts.